house cat attacked a ear,
Start your countdown widgets....
---
As if being attacked by a ear
Branskins
Apr 15, 08:31 PM
I really want this!
---
Bear attack survivor Jay
Check out this to boost Mac OS X market share:

http://news.zdnet.co.uk/business/0,39020645,39284186,00.htm

If Apple does it, Windows (read M$) will be out of business in three years!

I can't believe a team full of idiots at Gartner, probably all making six figures plus, came up with such garbage. They really need to go to business school or just get some common sense. Apple is not a commodity computer maker. Apple is an innovation-based company. Apple is largely insulated from price pressures. It's *DELL* that should be worried. They compete on price and eventually some Taiwanese or Chinese company is going to start crushing them. U.S. companies are eventually going to have to exit the commodity PC market just as U.S. companies had to exit the memory chip market and largely exit the steel and textile manufacturing industries in earlier generations.

So since Apple is not competing on price, they will eventually be limited to probably no more than 10 to 15 percent of the market. But they should be able to remain stable at that level, just as luxury car brands are able to maintain a certain market share.

And as Jobs and others at Apple have pointed out *many* times, their advantage is in controlling both the software *and* the hardware. THAT'S their advantage. Not just the software. It applies not only to Macs but also to the iPod. Compare the Mac experience to a PC experience. Or compare the iPod experience to other MP3 players. The Apple products "just work" because Apple is able to control the hardware that the software runs on. If Apple gives up the hardware/software integration advantage, that will be the beginning of the end...
---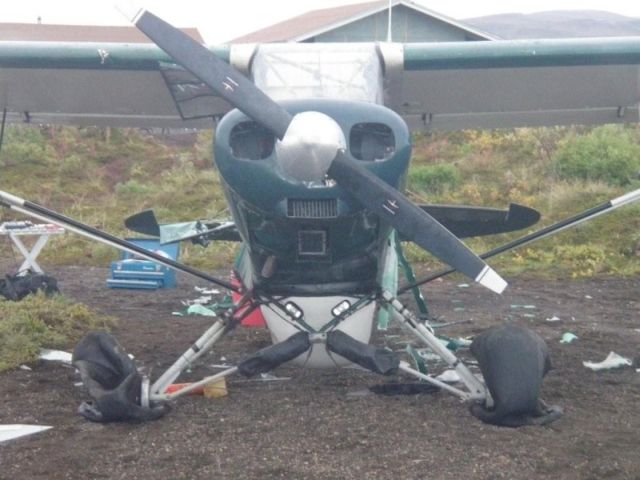 The ear smelled the fish and
i've a feeling that there's some wierd law that i heard of that all films being launched europe wide had to be launched simultanously in all languages. not sure if that's true or not but that might affect european films coming through (sorry bout the spelling, me no like words :) )
---
getting attacked by hordes
http://www.apple.com/de/quicktime/win.html

bottom left of page

Hey Chundles get him. :D
---
attacked by a black ear
ECUpirate44
May 2, 09:29 AM
No thanks.
---
Mountain man attacked by ear
tribalogical
May 4, 05:32 AM
very. powerful. ad.

one of the best I've seen recently.

OK, so I've been using my iPad (v1) since a few weeks after they came out. I use it for business (note-taking, presentations, pages & numbers for document reading/generation, file access via goodreader/dropbox, and so on), for design (sketching, rendering, photo processing, wireframing, etc.), for music performance and production (that's my main gig... I compose, comp, and use some interesting tools for live performance), most of all, the iPad makes a great remote controller for music software (see Omni TR for Spectrasonics' Omnisphere, and TouchAble for controlling Ableton Live as two excellent examples).

And of course, I browse news/web/social media (Flipboard, Zite, Twitter etc.), read books, watch TED talks, learn (e.g. I'm currently studying Russian, and can practice listening in the background while I do other things, which is very cool)...

It becomes a shared reference during conversations... I use a translator, quick google searches, illustrate topics of discussion on the fly.

And of course, the occasional game, my current favorite being Need For Speed, which is tons of fun on this platform...

I use Apple's bluetooth keyboard together with the iPad for extended typing sessions, and it's a great setup. Basically the same functionality I get from a laptop arrangement... in fact, my MacBook Pro rarely leaves the house anymore.

So, is it magical? Nah... ok sometimes, almost... check out the new (free) "Planetary" app for browsing your iTunes library... that's pretty magical! :)

Is it useful? Productive? Entertaining? Yes to all...

Really, what's not to like?

Apple got it right. And this new ad nails it......

my long two cents! :)
---
the ear was later located
miles01110
Apr 13, 06:37 AM
Don't know what is more ridiculous, the pat down of the little girl or the mother asking for a re-scan. I op out every single time I travel. It is not evident (and the TSA flunkies don't really know) whether a given device is a backscatter scanner or a an active or passive terahertz wave scanner. There is currently no long term evidence that backscatter or active terahertz wave scanners do not have side effects, especially for frequent travelers. Unless they switch all scanners to passive terahertz wave scanners, I will continue to opt out and if they ever make these scans mandatory without the opt out option, I will refuse to fly.

The radiation dosage from any properly maintained active scanner is still orders of magnitude less than what you get from a 4-hour flight at 10 km. Go ahead and opt out of your full-body scans... if you're doing it for the "health" reason you're tilting at a very small windmill.
---
080731-24 Bear that attacked
Great idea Macrumors! I hope I can hold out that long, but it would be even more exciting watching a video stream rather than refreshing a webpage. Hopefully the stream will work.
---
Bear that attacked Panda,
A cool poster:

http://astrogear.org/wp-content/uploads/2010/09/UniverseKills-gray1.png

link: Astrogear poster (http://astrogear.org/posters/poster-the-universe-is-trying-to-kill-you/)
---
attacked by ear Nancy,
macenforcer
Nov 23, 05:56 PM
You would be better off getting an ipod from Target with the 10% off for getting a target credit card. Apple sales suck.
---
Bear Gets Attacked By Pitbulls
My friend got back to me, and here's what he said:

"I am very familiar with the Xbox support scenario, and I can tell you that a call center agent would have no idea about the last IP address of a Xbox Live user. If Microsoft chose to log and aggregate this information, its currently not exposed for any support use. I'd recommend that he call Microsoft and have them disable the Live account, and file an insurance claim for the hardware and cut his losses."
---
was attacked by a ear
LightSpeed1
Apr 13, 02:17 AM
New monitor: U2311H

http://farm6.static.flickr.com/5188/5615061018_009d1a415f_z.jpg (http://www.flickr.com/photos/trekkie604/5615061018)Hey I just got a 24" myself.

EDIT: Also had to pick up a Mini DisplayPort to DVI adapter.
---
Grizzly+ear+attack+
What I don't get is why wouldn't any developer want to distribute through the MacApp store? Unless they make a vertical market product (like my company and we would never use any mass-market distribution channel) I can't see why a developer wouldn't?


Because their application doesn't conform to apple's Mac AppStore rules. There may be very good reasons why an application cannot be modified to comply.

Even Apple break their own Mac Appstore rules! ( i.e., XCode ).
---
The red-pepper ear spray,
mrw00tastic
Apr 25, 12:43 PM
If that is a guy holding that phone he needs to cut those nails...Damn hippy!
---
attacked by a black ear
i usually just read these and do not post, but i decided to finally register and join the action. i know the arguement against lte in the iphone for vzw, but i say why wouldnt they? they like to be on the cutting edge dont they? as to the arguement on the original being edge not 3g, there was no 3g android when the original iphone came out now android has a significant share of the smartphone market and they are coming out with lte devices at ces for verizon. why would apple wnat to be so far behind android phones in terms of lte and 3g. i think that if apple were to launch a lte phone in june, then why not just launch it in february? what is the difference in a few months when people will be buying up lte android phones in droves after CES
---
Eagles Attack Bear in Denali,
SevenInchScrew
Nov 14, 05:56 PM
Guessing you guys never played Rust a lot in MW2. Talk about getting killed as soon as you spawn. Rust along with Terminal was a perfect knifing map. :D
Yea, Rust was just as bad, same with Shipment in COD4. Those types of small maps are fun, like once every 50 games or so, just to break the flow a little, and run and gun. And I don't really have a problem with Nuketown itself, per se, but when you have totally abysmal spawns, it just sucks. If the spawns were better, my view of many maps would be much more favorable. I'm looking at you Array and Summit :mad:
---
Bear-attack survivor describes
..... the point is we don't need the damn government getting involved and telling doctors what they can and can't ask. Or for that matter telling doctors who they must and who they musn't provide care for. It's a private transaction between the customer and the physician, so leave it at that....
in reality though, the government is deeply involved in licensing and regulating the practice of medicine. It does so to protect the public from harm by quacks, malpractice, fraud and criminal behavior.
And when it comes to hot button issues, abortion as an example, state governments do indeed tell doctors they have to say and do certain things.
the Bear Park enclosure,
AidenShaw
Apr 29, 11:36 PM
I see. It's a sequence of versions but they decided to start at a a certain level of windows development or possibly a grouping of versions by category. i always wondered about that.

The internal kernel version ID for Vista is Major.Minor = "6.0".

The next major release after "6.0" would be "7" - hence "Windows 7".

However, Windows 7 is a compatible superset of Windows 6.0 kernel APIs, so Windows 7 uses the kernel version ID of "Windows 6.1". This is so that any software checking the major version sees Vista and 7 as the same version.
---
It's an insecurity. If they truly felt there phone was better they wouldn't have to say anything.

Haters going hate

Couldn't say it better than this.
---
Snowy_River
Nov 18, 05:32 PM
I don't see why AMD and Intel OSX laptops can't live together... We all see the windoze users have their choice of AMD or Intel, dual cores or single cores... why can't Apple/OSX?

As for the G5 ibook/powerbook, well judging by the way the G5 iMac was built, then frankly, I don't see why a G5 laptop could not of been built. The current line of iMacs practically IS a notebook on a vertical stand so they could of put it in a notebook form. Besides, how do we know the G5 iBook does not exist?

I mean besides from the fact that "unless Mr. Jobs says it exists, it does not exist" logic. :p

Come on folks, there has to be a LOT of stuff in the R&D labs of Apple that we will never know of or see because of a change of the Master Plan of Steve Jobs:

"Don't exist" is a reference to their production status. I think that we can be pretty sure that there has never been (and will never be) a G5 PowerBook or iBook in production. As to what they had in their labs, who knows. They may (and probably do) have OS X running on every type of processor that they can get their hands on, right now. They may have tablets and PDAs and Phones, oh my! But that's the territory for rumors and speculation, and that's not what we're about here... oh, wait... ;)

It may well be true that Apple could have produced a G5 PowerBook following the design model used for the iMac, but you'd end up with a PowerBook that was many inches thick (the current 17" C2D iMac is 6.8 inches thick), versus the previous G4 PowerBook, which was a mere 1 inch thick. It would never have sold in the quantities that would have justified producing it.

As for Intel and AMD together, sure, eventually, maybe. The reason that it would be a mistake at this point is that Apple has a relatively small market, and so it needs to keep a clean product line. Muddying the water of what Apple is offering would only hurt Apple sales, at this point.
---
PS... Still got the silly giggles from thinking about the upcoming MS App store. :D:p:eek::p
You do know that Windows had an App Store before OS X, but it got axed due to it being badly implemented which resulted in lack of custom? All they are doing there is returning and improving one of their own features, not copying Apple.
---
ritmomundo
Mar 18, 05:56 PM
I'm not saying that all other smart phones owners are jealous of my iPhone, I think we can all agree thats nonsense.

From your original post --> "It seems that most people feel some kind of envy to me because I own an iPhone 4."

Just sayin...
---
I'm glad that Apple listened to the user demand for this change, despite their feeling that this wasn't a big deal. They could have just as easily ignored the issue saying that it is functioning as intended.
---